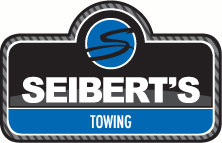 PRIVATE PROPERTY TOWING
Let Seibert's Towing help you with towing from private property for vehicles that are there without permission of the property owner or property manager. We are knowledable regarding local regulations to ensure that all towing from private property is done both legally and professionally. The property must first meet any local ordinance regarding the posting of signs. Secondly, Seibert's must have a signed agreement authorizing us to remove vehicles on your behalf. All costs associated with towing vehicles from private property are payable by the owner of the vehicle.
Are junk cars and abandoned vehicles a problem in your neighborhood?  We have options to help.  Seibert's Towing conducts a monthly auto auction.  If you or a neighbor want to auction a used or salvaged vehicle, contact us at 804.233.5757 for more information.  Additionally, in accordance with City ordinances abandoned vehicles can be towed at the owners expense.  Call us for more information.
When you call you will speak with a live Seibert's dispatcher 24-hours a day, 7 days a week, 365 days a year.