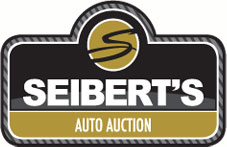 AUTO AUCTION RULES
Partial Terms: A cash deposit of $100 and a valid picture ID are required to obtain a bidder number and wrist band. Guests/non-bidders are required to purchase a wristband for a $5, non-refundable fee. Deposit will be returned if bidder is not successful in purchasing a vehicle. Deposit is applied to purchase and becomes non-refundable up to the full amount upon becoming a successful bidder. Full payment is required by 5:00 PM on Tuesday after the auction by cash, cashier's check or MasterCard/Visa/Discover. Company checks require prior approval or must be accompanied by a bank letter of guarantee. A late payment fee of $35 per item, per day will apply to buyer's entire purchase if not paid by 5:00 PM on Tuesday after the auction. All vehicles and equipment are sold "as is, where is" without warranty.
NOTICE: Most vehicles sold do not have titles. A certificate of sale will be furnished to buyers. Buyer is responsible for verifying Vehicle Identification Number (VIN) before removing vehicle from lot. Documents will be issued only in the name of the registered bidder.
All vehicles must be removed from the premises of Seibert's Towing by 5:00 PM on Wednesday following the auction. Storage of $35 per item, per day, will be assessed for vehicles left on the lot after Wednesday at 5:00 PM. Removal hours are 8:00 AM to 5:00 PM. You must bring your paid receipt with you to pick up/claim vehicles. No exceptions.
To read the complete auction terms and conditions, download the Bidder Registration Form from the Auto Auction page.
GATES OPEN PROMPTLY AT 9:00 AM ON THE DAY OF AUCTION.
AUCTION BEGINS AT 10:00 AM.