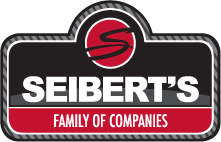 SEIBERT'S
At Seibert's, we believe family comes first. And lucky for you, we treat our customers like family by offering the friendly, helpful, dedicated customer service you deserve. After all, we're a Richmond-based family that has provided convenience store services, an auto auction and towing services since 1976. Today, Seibert's continues to own and operate our family of local companies including Seibert's Towing and Seibert's Auto Auctions.
We are proud to serve you and your family throughout Central Virginia.
Seibert Family of Companies has an A+ Rating from the Better Business Bureau.
Have more questions?  For towing questions and services, please call 804.233.5757.  If you represent an insurance company and need pricing or information on a vehicle, email insurancequotes@seibertcos.com.  Quotes will not be provided over the phone for insurance companies.

Latest News
Seibert's is proud to once again donate to The Mayor's Youth Academy through the BP 'Fueling Communities' Grant.  New technology will be purchased for use by the student's involved in the Academey.  Watch the video here.

Email Newsletter
Thanksgiving on your mind? Then check out our November newsletter that includes recipes and tips for your Thanksgiving meal!